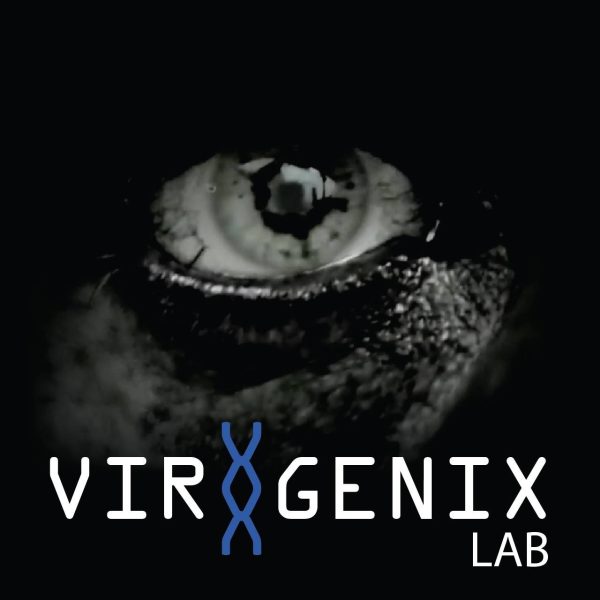 Important Venue Information
Venue staffing is based on bookings and for this reason walk-ins are discouraged.

 
If there are no bookings for a published showtime, the room may be shut down for maintenance or the location may be closed and no one will be on site to greet you.
COVID-19 Changes:
For the safety of our guests and staff members, we are limiting staff interactions with our guests and each room will be cleaned and sanitized between groups. We encourage everyone to wear masks and wash their hands before and after visiting the room.
We will attempt to make each room Private without restriction. To help facilitate this, we ask that you indicate the Total # of Players Expected when placing your order.
All Bookings are Final. 

NO REFUNDS.
Virogenix Lab
$25 per Person 1 hour
Who is behind the disastrous mishaps at Virogenix Corp? Was it sabotage or was it an inevitable consequence? Virogenix Lab is a multi chapter immersive experience that will challenge even the most experienced gamer as well as being slightly forgiving to new ones.
| | |
| --- | --- |
| Ages 10+ | $25 per Person |
| Moderate | Up to 10 People |
You MUST arrive 

15 minutes

 prior to your reservation. Late arrivals will not be admitted. NO REFUNDS.
Description
Chapter I: The Beginning of the End
Virogenix Corp is dedicated to transforming life by ending hunger, slowing the aging process and eliminating poverty and disease. As a new hire at Virogenix Lab, you have been assigned to the Special Projects Division to help Dr. Bloodworth develop and test her new Viral Delivery System. She says, "It's going to change the world." What could possibly go wrong, you ask? Not everyone shares her vision of the future. Protests are taking place around the world and one group has vowed to stop Virogenix Corp from releasing its genetically modified viruses into the world, no matter what the cost. After a seemingly accidental contamination of the lab you must find a way to eradicate the virus before time runs out and the lab and all its contents are incinerated.