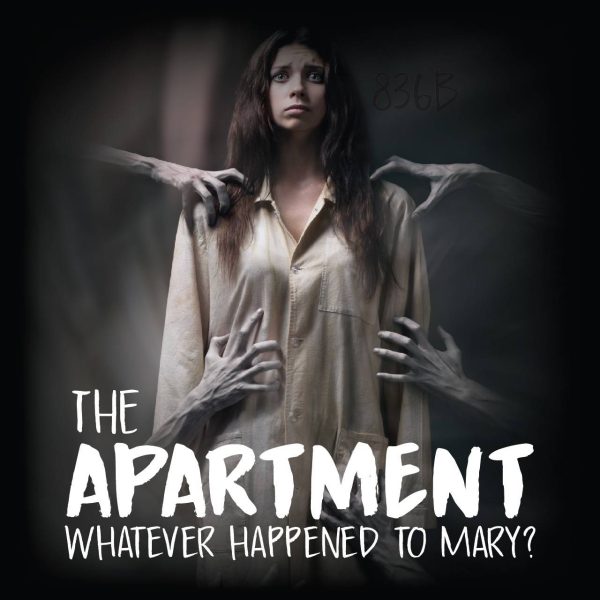 Important Venue Information
Venue staffing is based on bookings and for this reason walk-ins are discouraged.

 
If there are no bookings for a published showtime, the room may be shut down for maintenance or the location may be closed and no one will be on site to greet you.
COVID-19 Changes:
For the safety of our guests and staff members, we are limiting staff interactions with our guests and each room will be cleaned and sanitized between groups. We encourage everyone to wear masks and wash their hands before and after visiting the room.
We will attempt to make each room Private without restriction. To help facilitate this, we ask that you indicate the Total # of Players Expected when placing your order.
All Bookings are Final. 

NO REFUNDS.
The Apartment
$25 per Person 1 hour
Find out what darkness resides in apartment 836B and the secrets it holds so dear. The Apartment is a multi chapter immersive experience that will challenge even the most experienced gamer.
| | |
| --- | --- |
| Ages 10+ | $25 per Person |
| Difficult | Up to 10 People |
You MUST arrive 

15 minutes

 prior to your reservation. Late arrivals will not be admitted. NO REFUNDS.
Description
Chapter I: Whatever Happened to Mary?
Over the years, many dreadful things have happened to the occupants of 836B. It started with the seemingly peaceful passing of the apartments original tenet, Marie Lemure. Some people think the apartment is haunted by her spiteful spirit not wanting others to live in the place she once called home.
Recently, your friend Mary moved into apartment 836B and soon discovered that the apartment is indeed haunted. Mary's attempts to rid the apartment of its darkness has only seemed to anger it. Now Mary has disappeared and you are left to pick up the pieces.